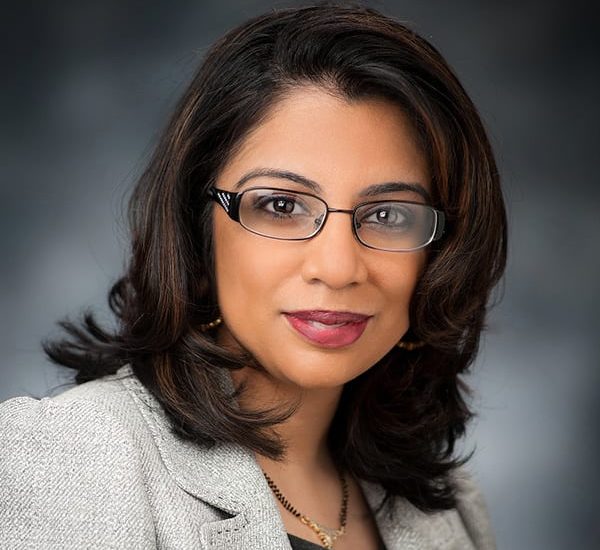 Alka Patel is the inaugural Deputy Director of the Risk and Regulatory Services Innovation Center at Carnegie Mellon University where she is responsible for Center's industry sponsor's research efforts, university collaboration and thought leadership.  In addition to leading the start-up of the $11 million Center, including developing and executing Center strategy, operations, and finances, she works with the industry sponsor's work in innovation and digital transformation in the area of data analytics, cybersecurity/privacy, and artificial intelligence.
Working at the intersection of technology, law and business, Alka has over 15 years of industry experience and most recently was Managing Director and Senior Counsel at BNY Mellon for the Treasury Services business line where she was responsible for negotiating contracts globally and addressing privacy and HIPAA-related matters.  Prior to her role at BNY Mellon, Alka, a registered patent attorney, worked in private practice where she represented start-ups, universities, and Fortune 500 companies to protect and address their technology and intellectual property needs.
Alka serves on a number of non-profit boards/community organizations including the UpPrize (social impact) Advisory Board, UPMC's Board Diversity & Inclusion Committee, Pennsylvanians for Modern Courts, and The Consortium for Public Education as well as Pennsylvania Governor Wolf's Advisory Commission on Asian Pacific American Affairs; she is also a former elected School Board Director; and founding Chair of the Asian Attorneys Committee and Immediate Past Chair of the Women In Law Division of the Allegheny County Bar Association.  In addition, Alka teaches executive education classes at CMU and is a frequent speaker on topics relating to law, technology and diversity.
Alka has been recognized for her professional achievements and community contributions, with recognitions from Duquesne University Law School Alumni Association, Heinz College/CMU, ASCEND, Pittsburgh Business Times, YWCA of Greater Pittsburgh, Pennsylvania Super Lawyers, The Legal Intelligencer & PA Law Weekly, Pittsburgh Magazine, and the University of Pittsburgh's Swanson School of Engineering.
Alka holds a Juris Doctorate and Masters in Business Administration from Duquesne University and a Bachelor of Science in Materials Science and Engineering from the University of Pittsburgh.