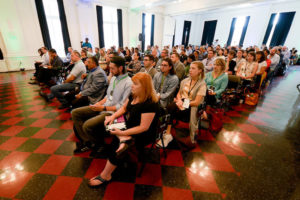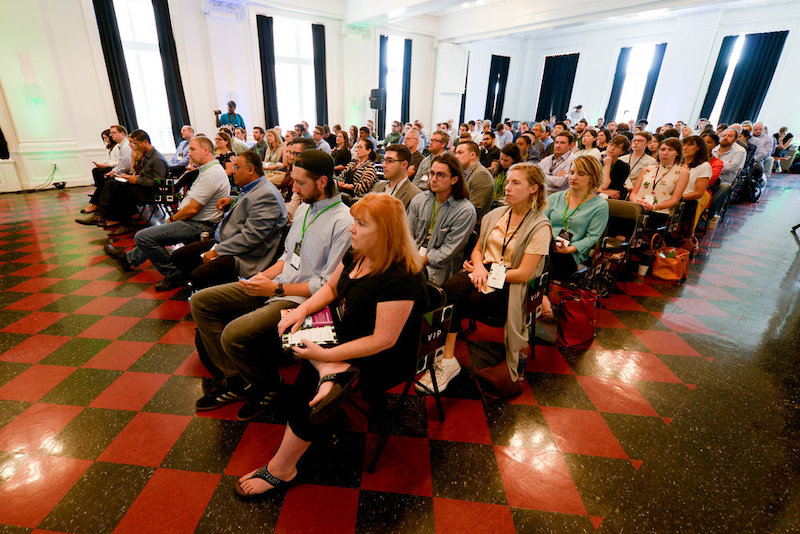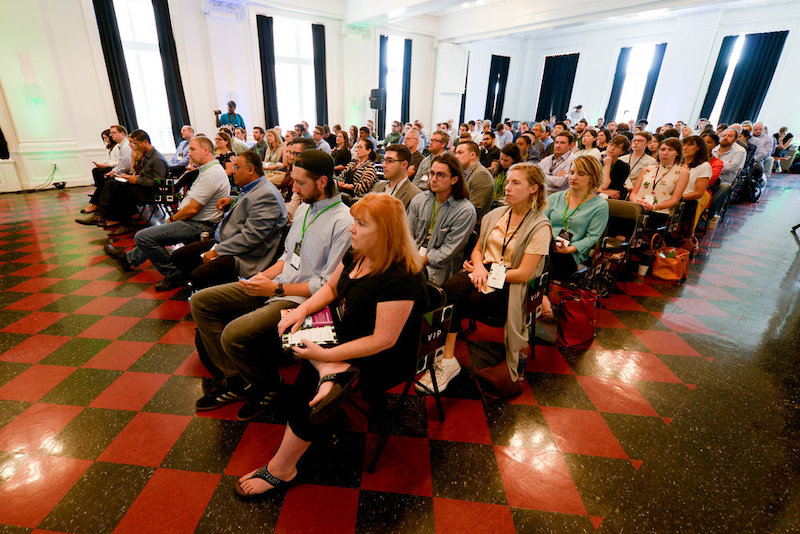 Technological innovation is vast and relentless. From the blockchain to cybersecurity, to new methods for today's entrepreneur, the playbook is constantly changing. On the first day of Thrival Innovation at the Ace Hotel in Pittsburgh, six distinct panels highlighted recent technological advances, and how humans can harness them for social, political and economic good. Each panel reminded attendees that as we invent and use technologies, they can always be engineered to better serve and even protect us. To better serve Pittsburgh, as well as other cities around the globe.
The New Entrepreneur's Toolkit
The first panel dealt with tech, human and social capital for startups. What is the new entrepreneur's toolkit, asked the panelists. Well, as it turns out, many of the bag of tricks are the same. One has to identify a problem, create a solution, get it to market, and then deal with competition.
But one of this panel's main takeaways was that the modern startup—as opposed to the new businesses of old—has far lower startup costs. Computing power is fast and deeper, and the costs are not nearly as high. That said, moderator Babs Carryer, Director of Education & Outreach at University of Pittsburgh's Innovation Institute, noted that certain industries, such as healthcare technology and robotics, still have high costs, creating certain barriers to entry that require considerable investment capital.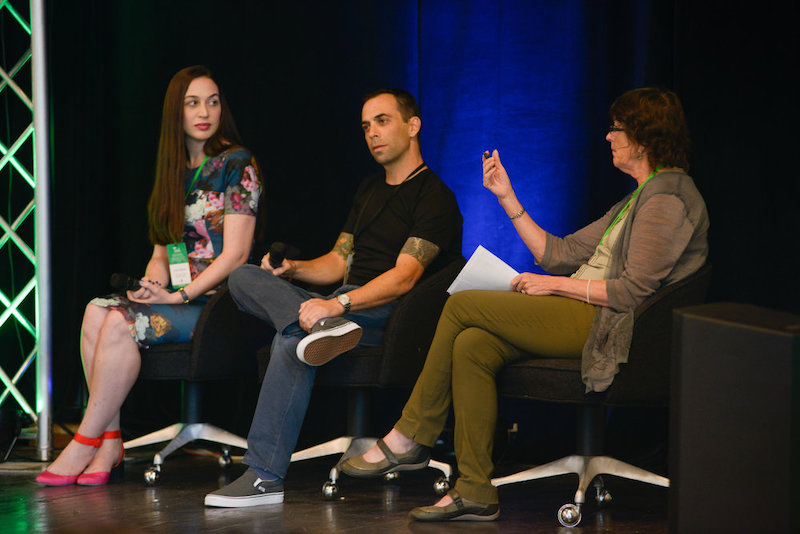 Encouragingly, the panel saw entrepreneurship as a viable career choice, though of course not for everybody. That is, some would-be entrepreneurs will sooner or later find out that their product isn't great, and their capacity for the venture isn't where it needs to be. But, the silver lining is that even if entrepreneurs don't succeed with their business, they will have learned valuable skills along the way, gaining insights into innovation, products, marketing, and so on, that will serve them well in finding work for other startups or innovative big businesses.
Blockchains & Why They Matter
The panel Secure by Design, moderated by the Going Deep executive producer Aaron Watson, tackled the heady subject of cryptocurrency blockchains. What is a blockchain? Well, for the uninitiated, it is a series of continuously growing blocks chained together that have unique cryptographic hashes containing time stamps and transaction data. Thus the blockchain is decentralized and insulated against hacking, making it ideal for recording events and data related to finance, medical records, and identities, amongst other things.
Again, the topic can get heady and esoteric, but Watson kept the talk grounded in how the blockchain can be used in real ways. The panelists, which included Joe Bender, Decentralizations Engineer at Consensys, Chris Wilmer, Co-Managing Editor of the peer-reviewed blockchain journal Ledger, and Tom Marnik, Director of Worldwide Consulting at Ansys, each came at the the blockchain from a different angle.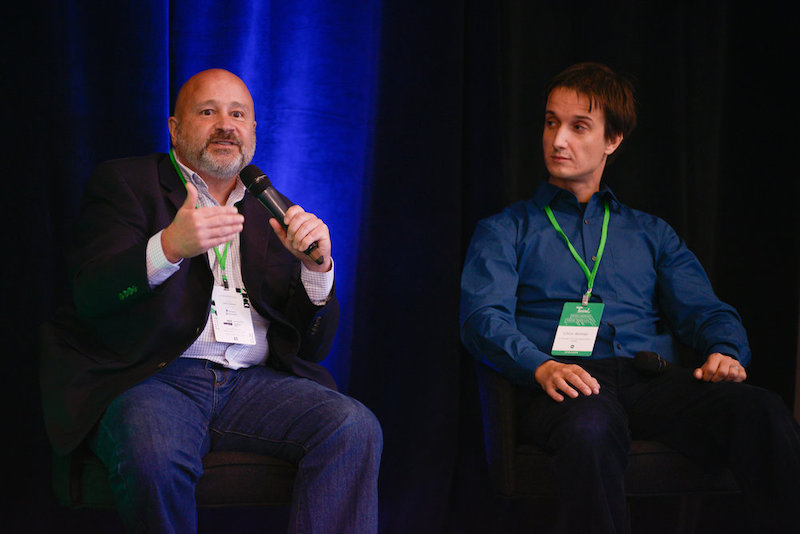 Marnik, who is tasked with determining how Ansys's engineering software clients want to use blockchain technology, said the company's clients are interested in keeping their data private. Some of them aren't interested in storing data in the cloud, and they see the blockchain as a viable alternative.
For Bender, blockchains could help with some very real and pressing world problems. Take the destruction of Hurricane Irma and the tragic problems experienced by the citizens of Puerto Rico. The blockchain could, for instance, allow a doctor from another country, who just happened to be in Puerto, to provide aid works with his or her credentials if they hadn't brought them. The technology could also serve as a way of donating money in a secure and traceable way to people who can distribute to those who need it the most.
Revitalizing the Rust Belt
Taking Pittsburgh as a prime example, the panel New Empire Makers, dug into how companies can succeed in the Rust Belt and other emerging markets. Part of the problem is that Silicon Valley venture capital players tend not to see cities like Pittsburgh, where heavy industry used to dominate. If they are unlikely to fly to these cities, the panelists argued, then they are unlikely to invest there.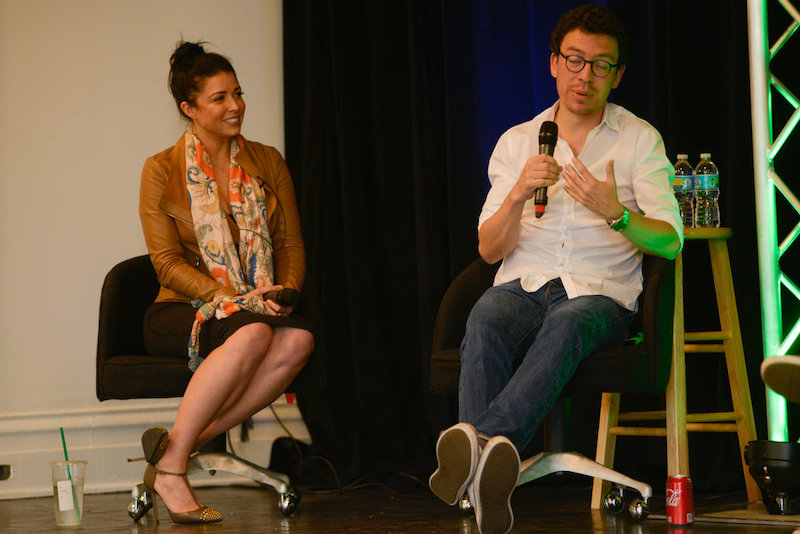 But, as panelist Luis von Ahn, Co-Founder & CEO of Duolingo—a language learning app—noted, a city like Pittsburgh has two great academic institutions, Carnegie Mellon University and the University of Pittsburgh, which can leverage the brain capital to help create a viable business. As von Ahn emphasized, CMU was a big help in launching Duolingo. Other Rust Belt cities like Chicago, Milwaukee and Detroit, to take a few examples, also have grat universities that can help as incubators of sorts.
And as the Cincinnati-based panelist Stan Joosten, Innovation Manager at Proctor & Gamble, noted, these cities also have a culture of hard and resilient workers. So that once venture capitalists are shown the cities and introduced to the entrepreneurs that can be found in them, they usually come away surprised.
The New Cybersecurity Playbook
Matt Stroud, a criminal justice researcher and writer at the ACLU, moderated the panel The New Cybersecurity Playbook: Innovating & Protecting the Digital Frontier.
Panelist Chris Carmody, Senior Vice President UPMC, said that users—both individuals or business employees—need to be aware that they are visiting trusted sites, whether browsing on computers or mobile devices, and not being redirected to other malicious sites. He also recommended paying attention to bank accounts to make sure that no suspicious activity is taking place.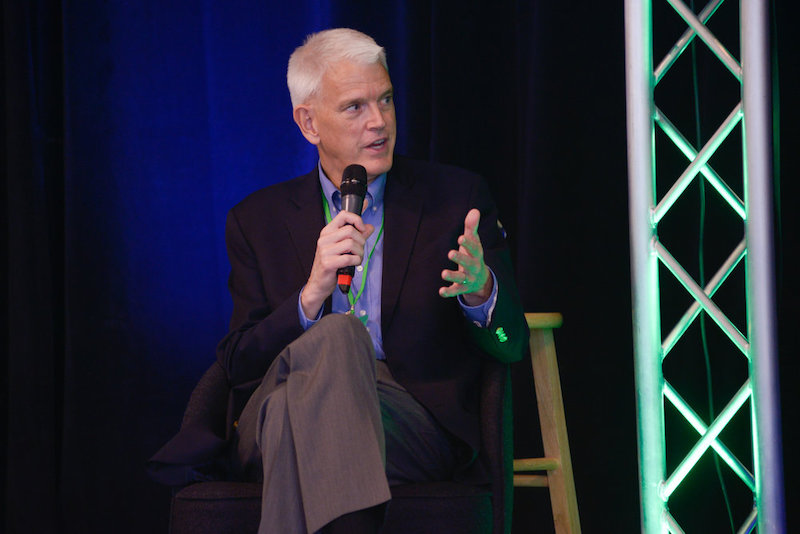 Benjamin Campbell, VP and Director of Security at the financial technology firm Numo, LLC had a quite different perspective. "There is almost nothing you can do—eventually, everybody in this room will have some sort of data breach because it is not under your power to protect the data," he said. "Companies own your data, so there is a certain amount of vigilance where you have to be prepared for it."
Occupying the very opposite side of the spectrum was Steven Pifer, a Senior Fellow at the Brookings Institution and former Ambassador to Ukraine, who suggested a more cold warrior approach to cybersecurity. In his view, hacking and data breaches by foreign countries, or individuals informally working for nation states, require their own cyber responses. (Look for an upcoming short interview with Pifer on the Thrival blog, in which he goes into more detail with his approach.)
A.I. for Good
Not everyone is an artificial intelligence alarmist like Elon Musk. At the evening portion of Thrival Innovation, located at the Kelly Strayhorn Theater, xprize's Technical Lead, Sean McGregor, explored the avenues where A.I. can solve grand challenges. Chief among them was using artificial intelligence to predict crop diseases, increase bee populations, detect sex trafficking advertised on the Internet, and predict earthquakes, amongst other things.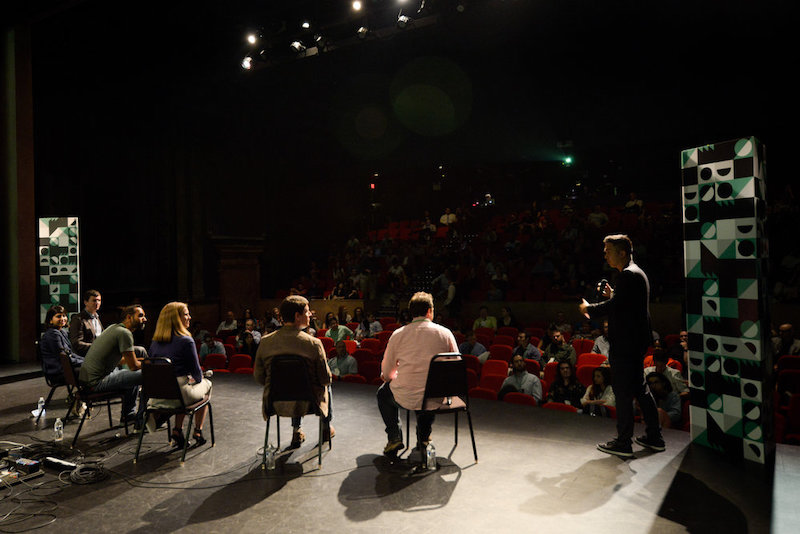 Two evening panels also dug into artificial intelligence. The first, Skynet or Shangri-La?, examined the role of AI ethics and policy-making that will shape humanity and the planet's future. The day's final panel, Better Than Us?, wondered what humanity's place will be in a future AI-driven world, where both software algorithms and intelligent robots become more prevalent.
Be sure to check out Thrival Festival's Facebook page to watch short interviews with Thrival Innovation's Day 1 panelists.