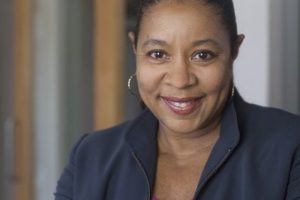 Kelley Benson is the Director of Human Resources & Inclusion at Innovation Works (IW).  In her role as an Inclusion Strategist Kelley works closely with the President and CEO to ensure that IW is maintaining its commitment to diversity in its programs. In her role as Director of Human Resources Kelley oversees key C-Level talent acquisition initiatives in addition to managing employee relations for Innovation Works employees. Kelley also advises and educates Innovation Works' portfolio companies in Human Resource best practices. Kelley is also a key collaborator on the new workforce development grant to assist entrepreneurs in several Pennsylvania counties deeply impacted by declining coal jobs.
With more than 10 years of human resources experience in both the private and non-profit sector, Kelley brings a wealth of diversified experience.  Prior to talking on the role with IW, Kelley was the Director of Human Resources for the Pittsburgh Water and Sewer Authority. Previously, she was Regional Human Resource Manager at K&L Gates Pittsburgh, Harrisburg and Chicago offices. Kelley also managed the Employee Relations Department at Highmark Health Pittsburgh office as well as managed the Camp Hill office for a period of time. Kelley also held a number of roles while working at United Way of Allegheny County for over 10 years.
Kelley received her B.S. in Business and M.B.A. from Point Park University.
https://www.innovationworks.org/about/team/kelley-benson/