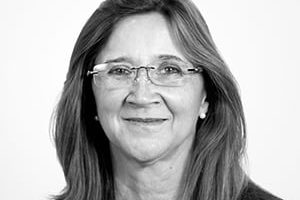 Kristi is responsible for enabling organizations to support its people through physical and digital space. She focuses on discovering and defining the connections between environment, culture and outcome. She pulls together interdisciplinary teams to think deeply about the interaction between physical and virtual space, and explores the widest possible definition of "environment" in service of our client's desired outcome.
Prior to joining MAYA, Kristi worked in Washington, DC as a management consultant, facilitating culture change tied to physical change for federal agencies. She has worked in California and Arizona as a behavioral strategist creating workplace, mixed use development, and hospitality strategies. Kristi was also the CEO of her own firm that provided consultative services for architecture, interiors, FF&E (furniture, fixtures and equipment), and construction. Additionally, she was on the faculty at Arizona State University teaching in both the Colleges of Architecture and Business, with research focused on the impact physical environment has on human behavior.
Kristi has been interviewed by The Wall Street Journal, Bloomberg, Forbes, and other top-tier outlets. You can also find her speaking about workplace, culture, community, and the future of work at conferences across the country.