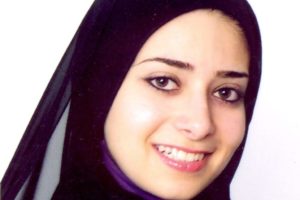 Tala Al Ansari is a Director of International Participants at EXPO2020 Dubai; the first world EXPO to take place in the Middle East, Africa & South Asia Region. EXPOs have always been a platform to showcase innovations, brand nations & house multi- stakeholder interactions. With 70% of the 25 million visits coming from abroad, this will be the most international EXPO in the history of mankind! At EXPO, Tala is responsible for the participation of International Organizations, NGOs, foundations & academia. She is also responsible for driving partnerships to celebrate EXPOs International days. As a Senior Manager at EXPO, she handled a participation portfolio of 13 countries from Europe, Asia & the Pacific.
In her previous organization, Emirates National Oil Company (ENOC), Tala was the Manager of Innovation & Business Transformation. She set up the Group-wide Innovation Unit & Change Management Programs. Tala's innovation program was labeled as a 'Model Scheme' by global accreditors which was a great achievement for a program of less than 3 years of age. Notable is her experience in Business Analysis & financial audit at KPMG during the start of her career.
Aside from 12 years of work, Tala is a certified lateral thinking creativity trainer & a certified change practitioner. She has a Masters in International Business & HR as well as a Bachelors in Business Finance because she strongly believes that true success comes from mastering both the number side & the people side of anything! Overall, Tala is always eager for an opportunity to develop, innovate & most importantly, make a difference.